CV
1962 St. Andrews, Fife
1980-84 Duncan of Jordanstone College, Dundee
1985-87 Royal College of Art, London
SOLO EXHIBITIONS
2014 "FUNF BILDER" - Galerie Peter Schmersal, Berlin
2011 "ON THE OUTSKIRTS" - Horst Schuler, Düsseldorf (June)
2010 "GLENROTHES NOW" - Artspace, Glenrothes
2008 "EL PASO" - Horst Schuler, Düsseldorf
2006 "MODIGLIANI NUDES" - Horst Schuler, Düsseldorf
2005 "LA NOU" - Barcelona
2004 "PANTIES AND PORTRAITS" - Horst Schuler, Düsseldorf
2002 "ABUSE" - D.C.A, Dundee
2002 "HITLER" - Right Angle, London
2000 Galerie Conrads, Düsseldorf
1999 "THE CONQUEROR" - Castello di Rivera, Torino
1997 Kunstakadmie - Karlsruhe
1997 Galerie Conrads, Düsseldorf
1994 Gilmour Gallery, London
1993 Art Gallery & Museum, Glasgow
1993 Paton Gallery, London
1991 "OLD MASTERS" - Paton Gallery, London
1989 Paton Gallery, London
1987 Artspace, Aberdeen
1986 Seagate Gallery, Dundee
SELECTED GROUP EXHIBITIONS
2010 "EAST END PROMISE", London
2010 Red Gallery, London
2008 "LIVE UNDEAD" - Transmission, Glasgow
2008 "ESKIMO", Edinburgh
2007 EL PASO VS EL PASO" - Cupar, Fife
2007 "NO MORE STARS" - Polar Cap, Edinburgh
2006 "CAMPBELLS SOUP", Glasgow
2006 Embassy Gallery, Edinburgh
2005 Galleria Allegri Arte Contemporanea, Torino
2002 Viennale, Prague
2000 C.M.C Gallery - Santa Fe, New Mexico
1997 "AFFINITA" - Castello di Rivera, Torino
1997 "EAST", Norwich
1996 "NOW WASH YOUR HANDS" - Amolfini, Bristol
1996 "PITTURA" - Castello di Rivera, Torino
1995 "DAS ABENTEUR DER MALEREI" - Kunstyerein, Düsseldorf
1995 "DAS ABENTEUR DER MALEREI" - Kunstyerein, Stuttgart
1994-98 "ELVIS & MARILYN, IMMORTAL" - I.C.A, Boston
(6 Museums U.S.A & 4 Museums Japan)
1993 John Moores, Liverpool
1992 "IMITATION GOODS" - Gilmour Gallery, London
1991 "EAST", Norwich
1990 " 4 SCOTTISH ARTISTS", Barbizon, Glasgow
1989 "JEUNE PEINURE" - Grande Palais, Paris
1988-94 Delfina Gallery, London
1987-93 Paton Gallery, London
1986 Riverside, London
1984 Scottish Yong Contemporaries
SCHOLARSHIPS AND RESIDENCIES
2006 La Nou, Barcelona, Spain
1997 Kunstakademie - Karlsruhe, Germany
1993 Manilva, Spain
1990-93 New York (Robert & Susan Summers( U.S.A)
1988-90 Delfina, London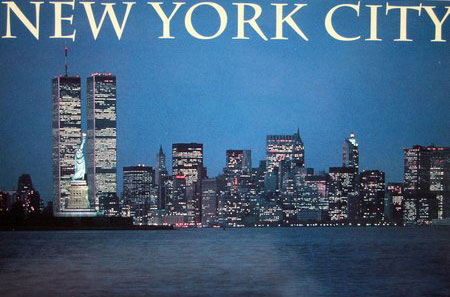 TEACHING
FULL-TIME LECTURER
1997- 2003 Duncan of Jordanstone College, Dundee
1987-1993 Glasgow School fo Art (Part-Time)
VISITING & PART-TIME TUTOR
2010-2011 Second Chance, Glasgow (Voluntary)
2010 Grays School of Art, Aberdeen
2008 Duncan of JordanstoneCollege, Dundee
2008-2009 Glasgow School of Art
1996 Glasgow School of Art
1992 North London Polytechnic
1989 Newcastle
1987-97 Duncan of Jordantone College, Dundee
PART-TIME - GLASGOW SCHOOL OF ART
1987-1993 Tutor - B.A (all years Drawing & Painting)
Tutor - Postgraduate (all years Drawing & Painting)
Assessor - B.A
Course Co-ordinator (2nd Year Drawing & Painting)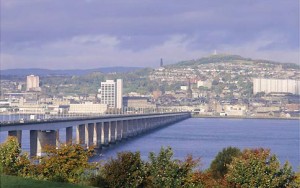 BACKGROUND
I am from Fife. I studied at Dundee 1980-84. The strongest influences on my early work were from student trips and holidays. I saw Philip Guston paintings in Amsterdam, Max Beckmann in London and the Mexican Muralists in London too. I loved Greek, Turkish, Eastern art and music. These discoveries and the tacky realism of living in Dundee during Thatcher's Britain, resulted in my early social-realist, figurative, narrative paintings, though an ongoing obsession with pop-culture, music and cinema was evident at that early stage.
Then I studied at the Royal College of Art in London, 1985-87, which was a richly rewarding time. I had two children too. I saw Frieda Kahlo, Posada, Leger, Warhol and more. I studied Islamic art, I played music in Country & Western and Rockabilly bands, I read.
After graduating, I stayed in London and commuted to Glasgow School of Art as a part-time tutor. This continued for 5 years.
In 1990 I was invited to work in New York where I spent 3 wonderful years. During this time I also worked in Memphis, Tennessee. The main topics in the work were Pop-Stars, martyred Celebrities, dead Pop-Stars becoming Saints. This was my 'Elvis' period. This work was exhibited globally in "Elvis & Marilyn Immortal".
I returned to London's East end 1994-99. During this period, I did residencies in Southern Spain and Karlsruhe, Germany. Themes from this period were domestic goods, everyday objects and cheap gadgets etc. I showed my work extensively through Europe and U.K in the mid to late 90's.
During this period I also started work as a tutor at University of Dundee in 1997-2003, initially, again, commuting from London. I finally committed to a full-time post in Dundee in 2000 and, expecting my third child, moved there. I lived and taught there for 3 years, eventually leaving in 200 to concentrate and focus more fully on my own work again. The work I made in Dundee was concerned with issues such as censorship, controversy, media manipulation, child abuse, pornography etc. Dark issues in dark times.
So in complete contrast I moved to sunny Perpignan, once more a full-time Artist and embarked on a large body of work based around my environment there - Gypsy culture, Flamenco, sensuality and tenderness. I studied Modigliani, French cinema, Fragonard and Boucher, Baroque and Rococco. Again, I exhibited this work widely throughout Europe.
By 2008 my 'Riviera' adventure was over and returned to Scotland - Glasgow.
In 2009-10 I began work on a major project in Fife, 'Glenrothes Now', involving me painting in a space in the shopping mall there, recording local landmarks & involving local people to collaborate with the work. Painting in public, interested me and so after the success of Glenrothes, continuing the theme I am currently involved in a larger project in Glasgow city-centre, recording social housing, shop products, city-life.


STATEMENT
Looking broadly over my career and where I am at now, it is clear that there are consistent themes that are on-going and constant throughout my work, and that my paintings are dealing with autobiographical phases in my life-style which shift, vary and evolve reflecting my changing circumstances and experiences, depending on where I am and what I am doing at the particular time.
So, there are paintings with a reference to e.g. glamour, photography, cinema stills, T.V show's celebrities, comics and cartoons, video games graphics or influences of Spanish, Greek, French, Moorish, Mexican and American culture. There are paintings 'in the style of ' or borrowing from e.g. amateur art, fairground art, graffiti, outsider art, or, more historically Roman art, Egyptian art, Islamic art, Soviet Propaganda, social realism etc, but the handwriting , the touch and the language, though evolving and adapting is identifiable, recognisable and runs throughout my work.
I'd like to think my paintings are bright, energetic, up-beat and honest. My approach to painting is concentrated, demanding and passionate. I care deeply about what I do, and I make the work to be accessible, inclusive and to provoke reaction and discussion involving as many people as possible.
In the future I would like my work to be remembered as an unbiased, historical, visual document of contemporary life through my eyes during my life-time.
I have always believed that contemporary art has the potential to play a bigger more involved role in our culture and be more inclusive, responsive and pro-active in our society, more aligned to pop music, literature or cinema.
My work, and my teaching, therefore, has always aimed to deliver a high-quality, delux product to a wider audience. This has, and always will be a major driving-force and motivation in my on-going career.